Anrak Charitable Foundation is a nonprofit which strives to inspire and contribute to the well-being of local underprivileged children, children of fallen military service members, first responders, individuals with autism and their families
GOLD STAR TEEN ADVENTURES
Gold Star Teen Adventures provides mentorship, leadership development, resilience training and team building for the children of our nation's military, first responders and intelligence community who lost their lives.  The program teaches critical life skills through year around adventure opportunities and facilitates healing and a return to normalcy for those coping with the sudden loss of a parent. GSTA's objective is to help these teenagers struggling with loss become more confident and productive young adults.
SPECIAL FORCES CHARITABLE TRUST
The Special Forces Charitable Trust understands that the Soldier's Family carries the greatest burden and sacrifice during training cycles and multiple deployments. The SFCT seeks to further empower SF Families by providing support in a way that strengthens and highlights their extraordinary resilience. 
A big part of the SF Community is our Veterans and their Families. The SFCT is committed to support their legacy, ensure their welfare, and provide direct assistance when needed.
The mission of Autism Rocks is to motivate acceptance and inclusion of neurodiversity in our schools, communities, and workplaces. 
The vision is to help shape a community of limitless possibilities for individuals with autism spectrum disorder (ASD) and their families.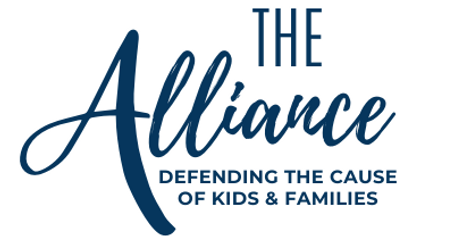 Founder/CEO Anrak Charitable Foundation
Mark began his career with the Anrak Corporation on February 9th, 1978, less than two years after the company incorporated on April 23rd, 1976. Mark ascended through the company and now proudly serves as the owner of the Anrak Corporation. Mark's commitment and passion for helping others was instilled at a young age, as he learned from his father, Lester Anderson, the founder of Anrak. Mark is a proud veteran, having served in the United States Army during the Vietnam War. Due to his commitment to his employees and his community, Mark holds charities such as Gold Star Teen Adventures in high esteem. Mark was also instrumental in the founding of the Anrak Charitable Foundation in 2018, which has further allowed him to pursue his passion for giving and helping others.
Secretary Anrak Charitable Foundation
The Anrak Corporation was extremely fortunate when Tom Schmidt joined the Anrak team on June 2, 1990. Since then, Tom has become a recognized leader with Anrak, instrumental in the success of the company and its daily operations. Like Mark, Tom has a deep appreciation for the principles and beliefs of the United States military. Tom also enjoys spending time with his employees, including the occasional game of cornhole, which inspired him to expand the Anrak Charitable Foundation's Annual Cornhole Tournament that serves as a major fundraiser for Gold Star Teen Adventures. Through this, and similar efforts, Tom always strives to help as many people as possible. Tom Schmidt has earned a strong reputation for his dedication and work ethic, which includes his commitment to the Charitable Cornhole Tournament.
Raised by our foundation since 2018
Attended our events in 2022
Families have been helped by our organization since 2018